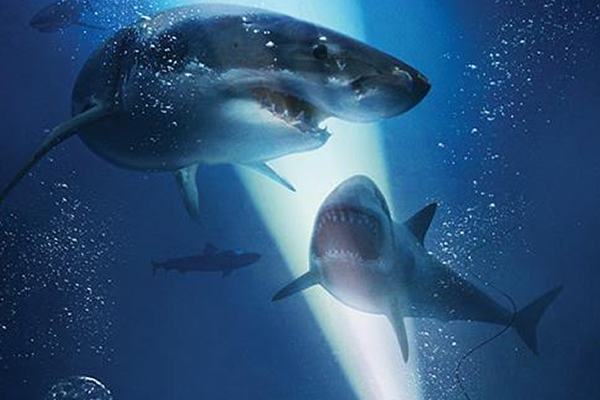 01 Oct

Exclusive: First '47 Meters Down: The Next Chapter' Teaser Promises More Shark-Infested Nightmare Fuel

Has The Meg got you in the mood for more shark action? Well, mark your calendars because we've got an exclusive new teaser for the 47 Meters Downsequel, and it's set to chomp through theaters next summer. The teaser reveals the sequel is officially titled 47 Meters Down: The Next Chapter (Not 48 Meters Down as previously reported. After all, what's one more meter?), and essentially serves as a highlight reel from the first film to remind you just how intense things got in Johannes Roberts' 2017 breakout hit.

The first film stars Mandy Moore and Claire Holt as two sisters vacationing in Mexico, where they seize an ill-advised diving opportunity and wind up trapped in a shark cage on the ocean floor, with their air running out and a pack of hungry great whites between them and the surface. For the sequel, Roberts returns to write and direct a new subaquatic panic attack, based on a script he co-wrote with his 47 Meters Down co-writer, Ernest Riera. According to early reports, the sequel will swim to Brazil, where a group of girls take an adventurous trip to find some scenery off the beaten path, where they underwater paradise of hidden ruins and… sharks. Of course.

Casting details are still under wraps, but Entertainment Studios is getting the long-lead on the summer shark hype with an early teaser trailer. Check out our exclusive first look below.